Shadows Plugin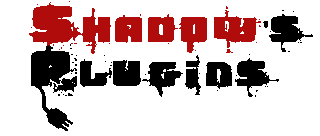 Canceled
Current version: 0.2.4 Beta
Date: 19.11.2010
Download
You can post Comments/Requests/Bug Reports/etc in this topic!
NOTE: This is a public beta, and as such it is crucial that you backup all files that you are going to edit with Shadow's Plugins! I wont be held responsible for any loss of files that may result due to use of Shadow's Plugins.
Requirements
3D Studio Max 2010 or higher
GTA IV/EFLC
Usage
Download the package from the top of this page
Extract everything from the zip to your 3DS Max Scripts folder
Start 3DS Max
Start the Max Script "MAXScript -> Run Script" select "SL_IV.mse"
Select a model in your scene that you want to export and select the format you would like to export to.
Save the IMG, place the models with a WPL Editor.

Start the game and enjoy your custom models!
Known issues
Changelog
Version 0.3.0 (09.12.2010)
Fixed WBD uses Filename on export
Added multiple COLS in one WBD support
Enabled WBN Export
Fixed import crash
Added COL import surfacetypes
Version 0.2.4 (19.11.2010)
Fixed DFF import crash
Fixed gta_normal_spec shader bug
Added support for the following shaders:
– gta_decal
– gta_emissive
– gta_emissive_alpha
– gta_emissivenight
– gta_glass
– gta_glass_reflect
– gta_glass_spec
– gta_normal_spec_reflect
– gta_reflect
– gta_spec_reflect
Version 0.2.3 (09.11.2010)
Added support for gta_normal and gta_normal_spec shader
Fixed UV bug
Version 0.2.2 (06.11.2010)
Added support for gta_spec shader
Made adding support for shaders a lot easier
Enabled really basic WBD export
Version 0.2.1 (02.11.2010)
Fixed dark shadows and vertex color export
Import should work again
Version 0.2.0 (01.11.2010)
Enabled WDR Export
Added Light Setup script
Version 0.1.4 (06.10.2010)
Enabled dummies
Fixed some minor issues
Added hierarchy support
Added menu
Version 0.1.3 (03.10.2010)
Now also loads the normal and specular map
Version 0.1.2 (03.10.2010)
Added support for coltype "composite"
Version 0.1.1 (02.10.2010)
Fixed Light RGB values
Fixed loading untextured files
Version 0.1 (02.10.2010)
Credits
A very special thanks to (in alphabetical order):
Aru, Cool Fire, DaBeast, DeXx, Gforce, GTARandom, JostVice, OinkOink, Paroxum, REspawn, supermortalhuman, Tim (and everyone I forgot)
who have been invaluable in the research of game code/file formats which made this program possible.
Legal
This program is provided "as-is" without any implied warranty or support.
Use of modified files during online play may result in being banned.
Use at your own risk!
Webmasters
Please dont reupload this to your website. Link to this forum topic or my website instead. This tool is still a WIP and there are many many more updates/fixes to come.